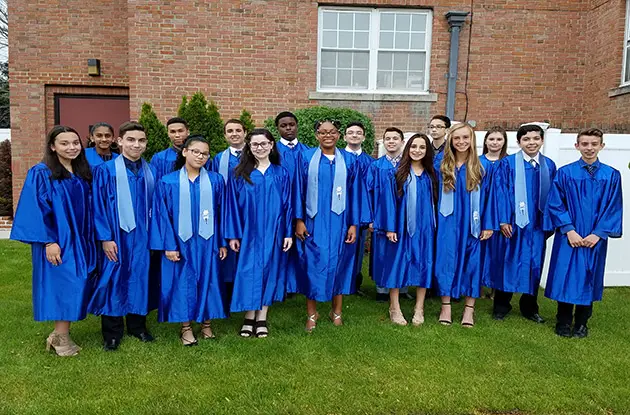 Saint Elizabeth Ann Seton Awards Graduating Eighth Grader
Get can't-miss family activities sent to you!
Get the Best Family Activities
Sent to You Weekly!
This year, Brianne has achieved becoming a Mentor for Christ. Mentor's are asked to spread their faith in the school community by teaching younger students. Through this experience, she has been able to realize her love of teaching and has hopes to one day become a teacher.
"My experience at Saint Elizabeth Ann Seton is one I wish all students across the world could experience," says Brianne.
Saint Elizabeth Ann Seton is a Parochial School for nursery through eighth graders in Bellmore.
Saint Elizabeth Ann Seton
2341 Washington Ave
51167855709