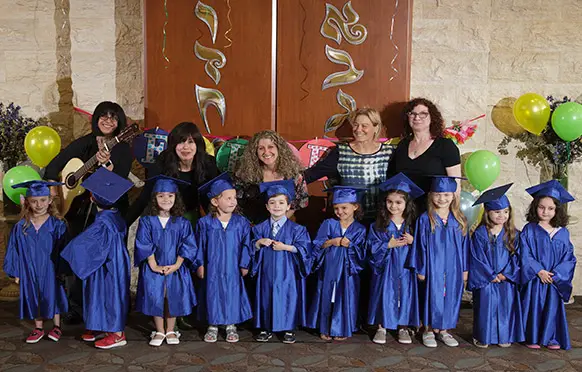 Congratulations to Florence Brownstein Preschool Class of 2018!
Get kid-friendly activities sent to you!
Get the Best Kid-Friendly Activities
Sent to You Weekly!
The Florence Brownstein Preschool is an affiliate of the international Chabad Lubavitch movement that is dedicated to spreading the wonders and rewards of Judaism throughout the globe in a nonjudgmental and inclusive manner.
Image: Florence Brownstein Preschool Class of 2018
Credit: Robert Salzbank
Chabad of Port Washington
80 Shore Road
Port Washington
516 767 8672
www.chabadpw.org